Covid-19 Update 10/16 Today, the Galesburg-Augusta Community School District learned of a high school student who has tested positive for COVID-19. The student was already in quarantine and the exposure occurred outside the school setting. Therefore, no contract tracing will need to occur. ** No closure of any buildings is needed at this time. ** You can read the full statement here:
https://5il.co/m7de
Total COVID-19 positive cases per building, staff, students and the district totals are now available on our website under "COVID-19 Dashboard." To see our Covid-19 Dashboard please click the link below:
https://www.g-aschools.org/o/gacs/page/covid-19-dashboard--13

Parent/Guardian Survey: Improving our Pandemic Learning Models of Instruction and Safety Procedures. We need your feedback and input as our District's Board of Education, Administrators and Staff evaluate our current Continuity of Learning Plan. Your input will help determine what changes may need to be made to our instructional models and safety protocols. Please fill out the survey linked below.
https://docs.google.com/forms/d/e/1FAIpQLScjz2OEQyFPftz5oWRdDymyRFSIiKX5z64A3mpYhR9KLUG06g/viewform
A GENTLE REMINDER: Student Drop off and Pick up at the Middle School The middle school is experiencing some difficulty with traffic blocking the entry and exit of school buses. If you drop off and/or pick up your student at the middle school, please follow these procedures: • Drop off / pick up at the front of the building • Follow all one-way signage • If all spaces in the front loading / unloading zone (parallel with the front sidewalk) are full, PLEASE PARK IN THE LOT. After parking in the lot, you can: o Get out of your vehicle to escort your student to or from the front entry area (for safety purposes, DO NOT allow your student to walk, unescorted, through the parking lot) OR o Wait for a spot to be vacated in the loading / unloading zone and move your vehicle to the open spot for drop off / pick up • It is imperative that no vehicles line up outside of the designated loading / unloading zone. If vehicles line up at the perimeter of the parking lot and in the driveway leading to the back parking lot, this impedes or blocks bus traffic. THANK YOU FOR FOLLOWING THESE GUIDELINES AND ENSURING THE SAFETY OF OUR CHILDREN
The week of October 19 is district SPIRIT WEEK! Take part in the fun... dress for the day and create a school spirit pennant. See more details by checking out the "documents" section and accessing the informational flyers.

Congratulations to our Middle School Boys Cross Country team for its first place finish at the Mendon Invitational.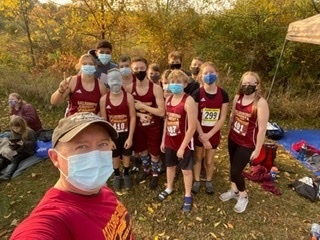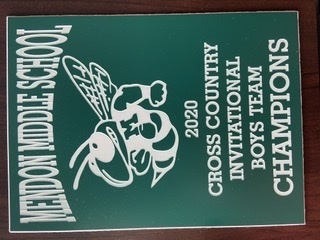 Covid-19 Update 10/7/20 Today, the GACS District learned of a HS student who has tested positive for COVID-19. The student is in isolation, & their close contacts have been identified, notified, and are in quarantine. The MS & HS remain open. We believe we have isolated all individuals & the building is safe for continued learning. The Primary School (including all programming, the enhancement center & daycare) will reopen on Monday, October 12, 2020. Please find the full statement below from Galesburg-Augusta Community School District and Kalamazoo County Health & Community Services Department regarding the recent COIVD-19 outbreak:
https://5il.co/lvkv

Attention Cross Country parents and students: SCHEDULE CHANGE The Bloomingdale Invitational has been cancelled on October 17th. We are now scheduled to compete at the MHSAA Regional Meet at Vicksburg. The event will take place at Indian Lake Nazarene Camp. I will get the starting times to you once I receive more information.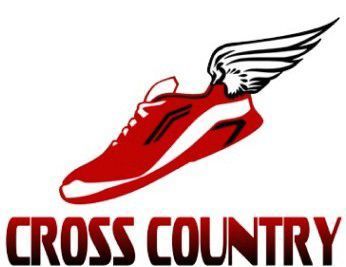 We still recognize and celebrate positive behavior choices at G-AMS. Our PBIS weekly drawings have started up again! The staff at G-AMS would like to congratulate the following students for demonstrating great behavior and making positive choices throughout the week: (top) Emma Dipzinski--5th grade, (from left to right) Mary Zimmerman--7th grade, James Taylor--6th grade, and Kaylin Wetzel--4th grade.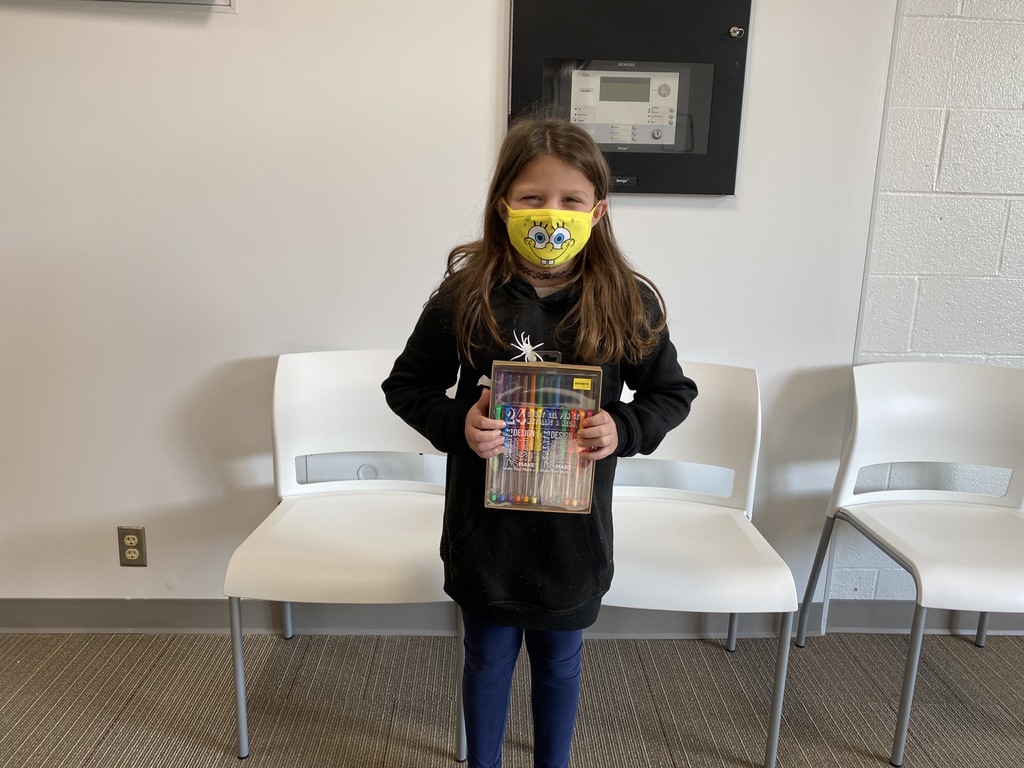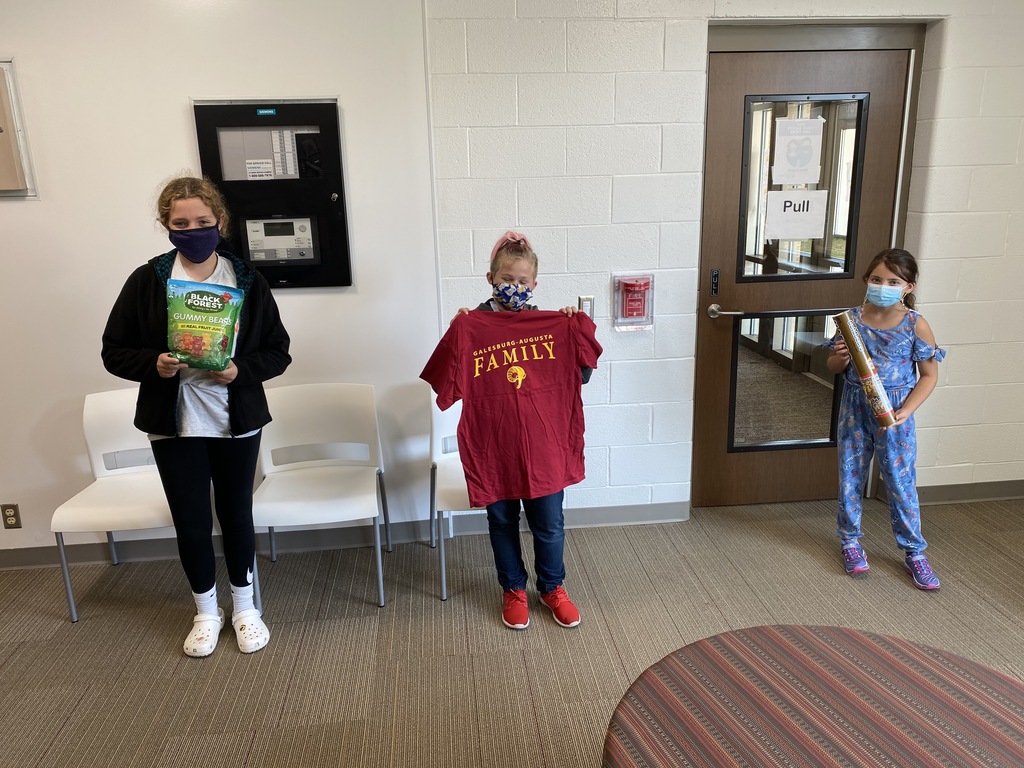 Middle School volleyball game tomorrow at K-Christian. Bus leaves the middle school at 3:15. Two way busing is provided, students will be dropped after the primary. Parent tickets (2) will be at the table at KC. Please return Pink Out order forms tomorrow to your coach. Go Rams!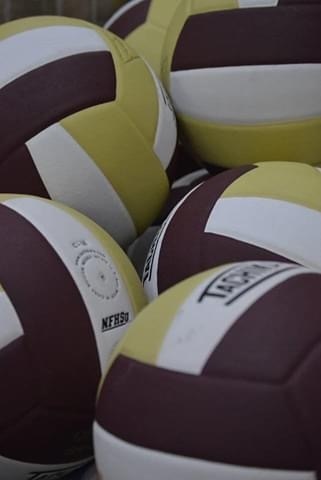 *** Covid-19 Update *** ~ MS & HS will reopen on Monday, October 5, 2020 ~ All extracurricular activities (including practices, games, and performances) will be postponed this week and will resume on Monday, October 5, 2020 ~ Primary School will reopen on Monday, October 12, 2020 ~ This includes all programming, the enhancement center, and daycare The health and wellbeing of our staff, students, and their families are of the greatest importance. We thank you for your patience and understanding as we navigate these challenging times. Please click the link below to read the full statement from GACS District and Kalamazoo County Health & Community Services Department regarding the recent COVID-19 outbreak:
https://5il.co/lol0

All middle school athletic events are cancelled today. Wednesday, September 30. Game will be rescheduled, no XC practice. Have a nice evening

Middle School volleyball Schedule changes: We will be scrimmaging at Gagie School Thursday, October 8th. 7th grade will start at 4:00. No admission. Gagie School 530 Whitcomb Street Kalamazoo We have rescheduled the volleyball game that was cancelled on Monday, September 28. The new date will be Thursday, October 22 at 4:15 vs St. Augustine (7th and 8th grade)

G-A Community School District and the Kalamazoo County Health & Community Service Department (KCHCS) statement regarding the recent COIVD-19 outbreak: Out of an abundance of caution, GACS District has decided to close all school buildings due to individuals testing positive for COVID-19 within the Early Childhood Special Education classroom (ECSE). At this time, there are three positive cases associated with this outbreak. The KCHCS uses the CDC outbreak definition, which is when two or more cases are epidemiologically linked. Per the CDC guidelines, individuals who have tested positive have been isolated, and individuals who have been identified as a close contact have been notified and quarantined. To date, there is no known exposure outside of the ECSE classroom. KCHCS is working closely with GACS on all public health recommendations for the school district, ECSE Center, and those identified as affected individuals. GACS District is tentatively scheduled to reopen on Thursday, October 1, 2020. Further communication will be sent confirming this reopen date.

For safety of our students today's middle school volleyball game has been cancelled. All practices are also cancelled. (VB,XC). If we are able to attend school tomorrow volleyball will have team pictures after school. Middle school cross country meet is at Lawton

This weekend you received an email regarding one of our G-A family members who has tested positive for Covid -19. Those individuals who were considered a close contact were already advised to quarantine. As the weekend has progressed, we want to be proactive with the health department and further investigate the information we have received. Therefore on Monday, September 28th, 2020 all district programs including preschool, daycare, the enhancement center and K-12 buildings will be closed for in person instruction. Teachers in K-12 will be providing online learning opportunities for their students. Please follow your at home learning schedule. For further details, access your teachers Seesaw or Google Classroom. Please know that the health and safety of our staff and students is of utmost importance.
Don't forget that it is Picture Day for the Gold Cohort tomorrow. Any G-AMS KVIC students who did not get their pictures taken with the Cardinal Cohort may take part tomorrow with the Gold Cohort, starting at 8:30 a.m. and ending by 10:00 a.m.

Congratulations to our 7th and 8th grade volleyballs teams for defeating Delton Kellogg tonight. Go Rams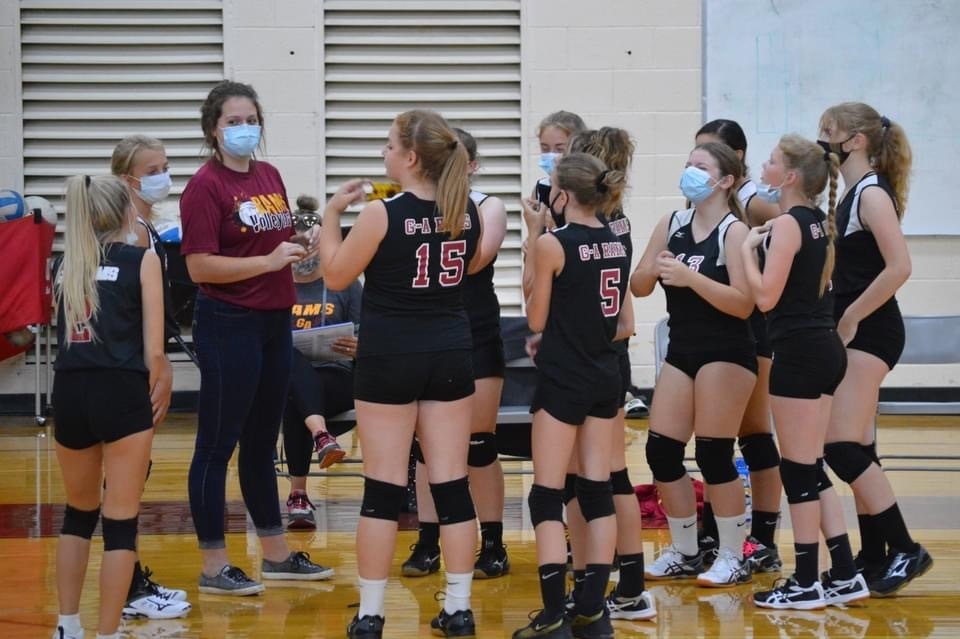 MS volleyball bus leaves today at 3:30 from the Primary. Game is at Constsntine